Web-based dashboard¶
From the end-user perspective, all of Archivematica's functions take place within a web-based dashboard which can be accessed from anywhere by logging in through a web browser.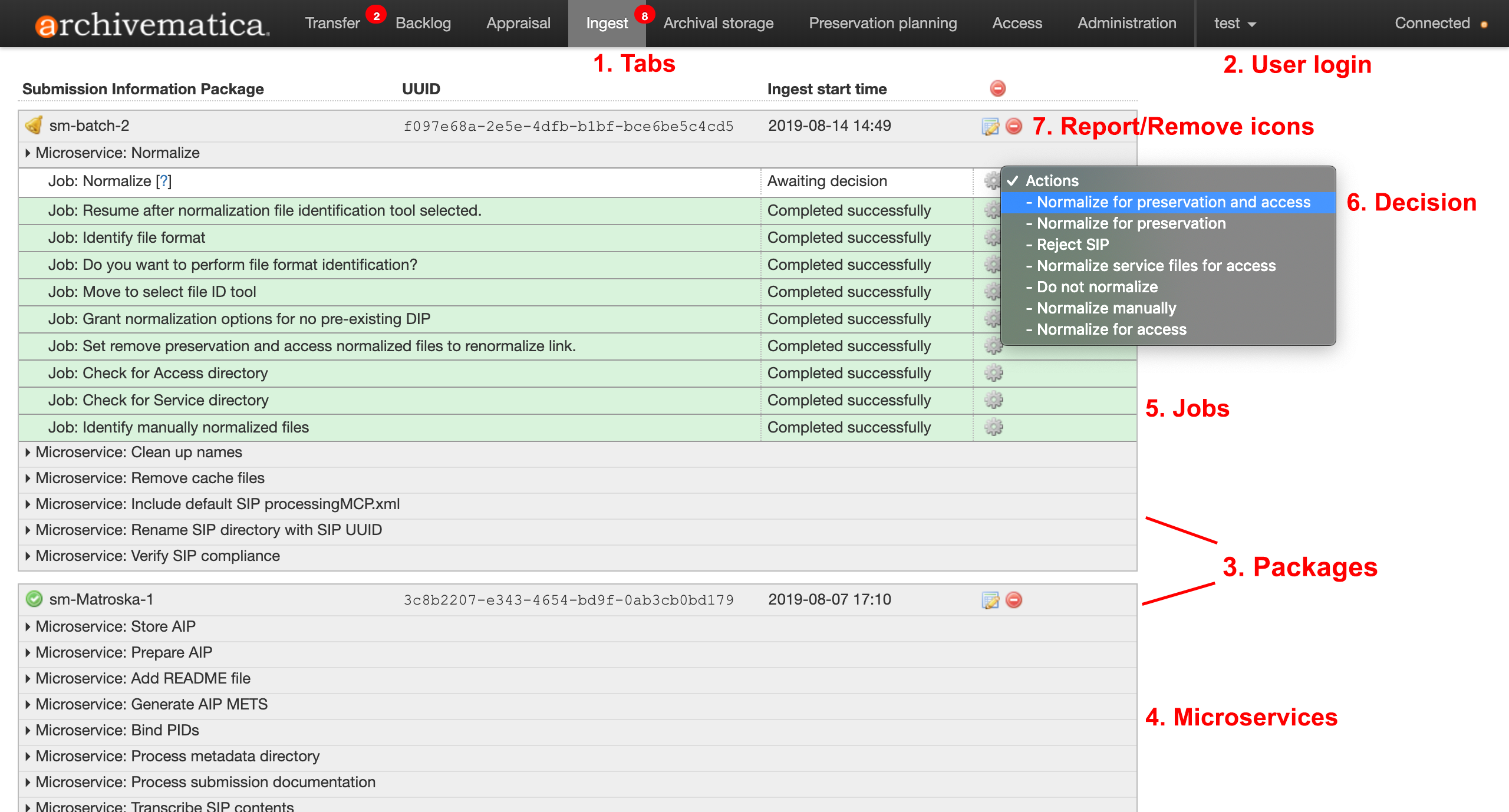 The Dashboard is akin to a "processing space" for digital archives, allowing archivists to move packages of digital materials through the Archivematica pipeline before sending packages for storage or dissemination.
A description of the Dashboard elements follows, with numbers referencing the image above.